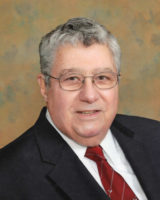 The Children's Dream Foundation is pleased to present its 2017 Medical Service Award to Dr. J. Anthony SanFilippo for his distinguished career as a pediatric surgeon and educator and for his early commitment and work in establishing a regional children's hospital.
Dr. SanFilippo received his medical degree from Georgetown University and completed his Pediatric Surgery Fellowship at the Children's Hospital of Buffalo. After spending two years in the US Navy where he retired as full Commander, he returned to Westchester County at the New York Medical College as Chief of Pediatric Surgery and at the then Grasslands Hospital where he was recruited to help develop a university center on the Valhalla campus (now Westchester Medical Center) and pediatric surgery for the region. While at the Medical Center, he helped develop the transport system, the Pediatric Intensive care unit, the neonatal unit, and pediatric surgery as a university specialty. As a result of these efforts, he helped change the way children in the Mid-Hudson Valley were treated which facilitated the development a regional children's hospital. Dr. SanFilippo worked tirelessly as a founding member of the Children's Dream Foundation to build awareness and funding for the Maria Fareri Children's Hospital.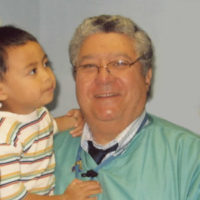 For the last 35 years, Dr. SanFilippo has had an active pediatric surgical practice with expertise in surgeries of the newborn, the child, and the adolescent particularly newborn anomalies, tumors and trauma. He also is a Professor of Surgery at New York Medical College and has lectured at each of the hospitals in our region multiple times and at hospitals thought the country, in Europe, and in Latin America where he currently serves as a consultant to the Robert Reid Cabral Children's Hospital in Santo Domingo, Dominican Republic. Throughout his career as a pediatric surgeon, Dr. SanFilippo has published over 20 academic papers. In addition to his clinical activities, Dr. SanFilippo is on several board of trustees committed to long-term health care and pregnant women.