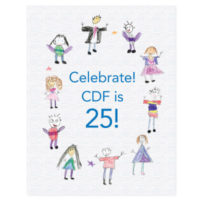 The Children's Dream Foundation cordially invites you to our 25th Anniversary Celebration on Friday, May 19, 2017 at 7 pm at the Shenorock Shore Club in Rye, NY.
This year's event will honor Frank Medici, MD, Pediatrician and Healthcare Executive, for his life-long commitment to improving pediatric care in Rockland County. CDF's 2017 Medical Service Award will be presented to J. Anthony SanFilippo, MD, Attending Pediatric Surgeon at the Maria Fareri Children's Hospital of the Westchester Medical Center, for his distinguished medical career and his early work in helping to establish the regional children's hospital.
The evening will also salute CDF's 25 years of partnerships with area healthcare organizations that have worked with us to deliver outstanding care to our children.
We hope that you will join us with your family and friends for a delightful evening at the shore where we celebrate our 25 years with fine food and drink and a live auction.